AMBULANCE TRANSPORTATION
At Mile High Ambulance we are dedicated to providing the best customer service out of any Colorado ambulance company. It is this dedication that sets us apart from other Denver metro area Ambulance companies.
Mile High Ambulance is a recognized leader in the private ambulance service industry in Denver Colorado for our exceptional customer service. We only employ highly skilled health care professionals and operate under careful eye of our medical directors. Since 2010 Mile High Ambulance has been the preferred choice for our patents and after one trip you will see why. We take great pride in our fleet of well-maintained ambulance vehicles, which are in top shape and operate at peak performance. You will you be transported quickly and safely to your doctor's visit.
Our ambulance services are broken up into two categories: Basic Life Support (BLS) and Advanced Life Support (ALS).
Emergencies are scary and often you don't know what needs to happen. Not sure what you need? Not a problem, call in your trusted, local ambulance company and we will take care of the rest.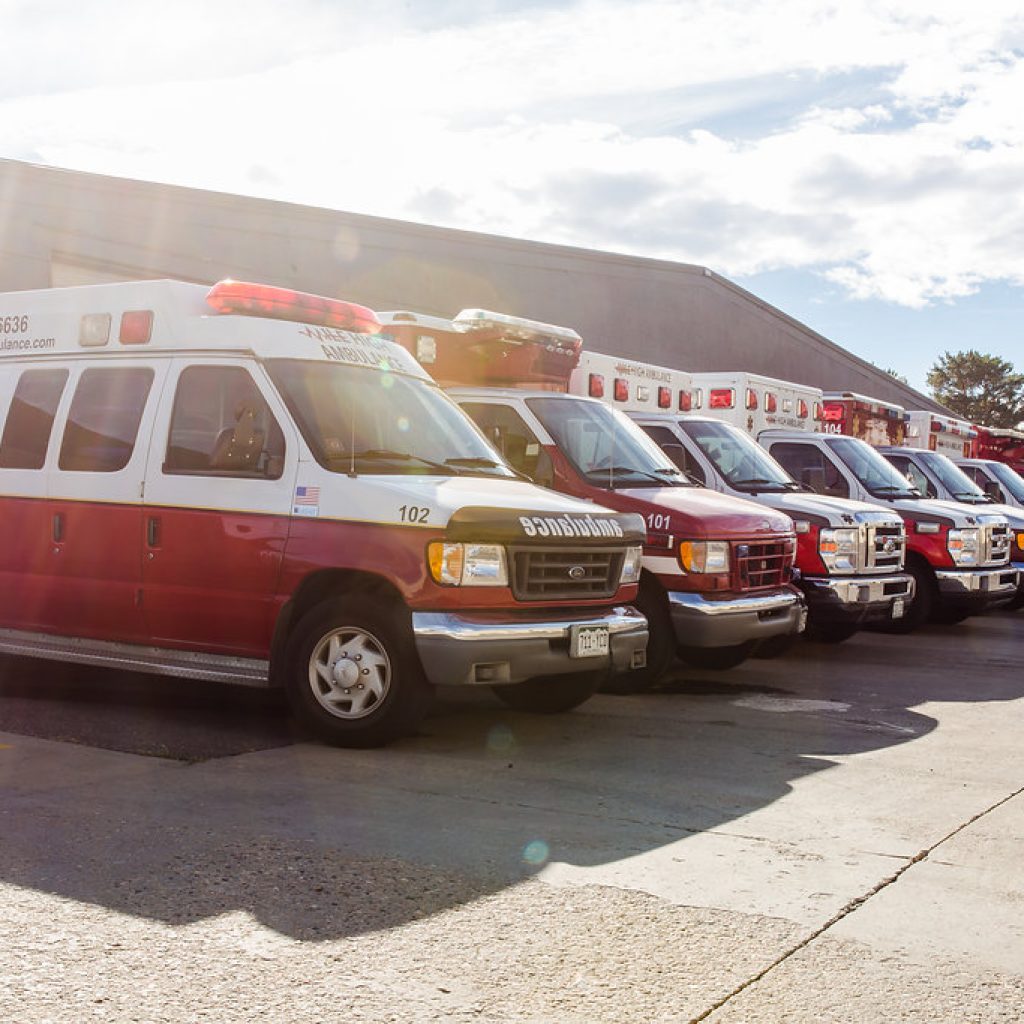 Basic life Support (BLS)
Basic Live support consists of essential, non-invasive life-saving procedures including; CPR, bleeding control, splinting broken bones, artificial ventilation, and basic airway management.
Advanced Life Support (ALS)
Advanced Life Support service consists of any invasive procedure such as; Intravenous (I.V.) therapy, advanced airway care, cardiac monitoring, electrical therapy and drug therapy.
We also provide additional services to meet your needs: