ABOUT MILE HIGH AMBULANCE
Who We Are
Mile High Ambulance, LLC is a full service ambulance company providing ALS/BLS, bariatric, and wheelchair service. We are committed to providing compassionate, client-driven, medical transportation solutions to our customers. We offer our services throughout the state of Colorado as we are based in Denver and are very close to Aurora. We Accept: Medicare, Medicaid and other Private Insurance We also accept: other forms of payment, contact us for details.
What we do
Mile High Ambulance provides: Emergency, Non-Emergency and Inter-Facility Ambulance Medical Services to Skilled Nursing, Assisted Living, Hospice facilities and to individuals in the Denver and Aurora Metro Area, Colorado Springs, Northern Colorado, and the Front Range. Patient care is our number one priority; because of this we provide services to patients requiring professional, compassionate pre-hospital and inter-facility care around the clock, 24 hours per day and 7 days a week. All of our paramedics and Emergency Medical Technicians (EMTs) are fully licensed and certified in the state of Colorado. Each of our skilled healthcare professionals participates in regular training and professional development courses. We operate a fleet of ambulances and wheelchair vans, which include: Advanced Life Support, Basic Life Support and Specialty units such as Bariatric Transport units.
We are a contracted Provider for:
HealthONE.
We are Rose Medical Center's primary ambulance provider. We also serve Rose's free-standing Emergency Department (FSED) at Stapleton as the new primary provider, as well as a back-up provider for Swedish Medical Center and Swedish Medical Center's (FSED) at Belmar.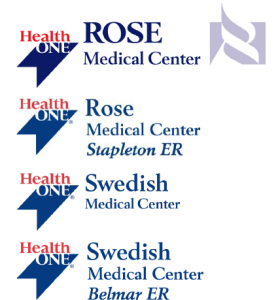 Our Team
Mile High Ambulance provides its employees with an opportunity to work in one of the most exciting and rewarding industries in the Denver Metro Area. Considering a EMS, EMT or Paramedic Job? Learn more about joining the Mile High team by visiting our Employment page. If you have any other questions, please feel free to Contact us at any time.
"I wanted to thank you once again for going above and beyond and making sure the patient was picked up at the requested time. You showed me there are still good companies out there that are willing and able to be flexible enough to put the patients' needs first and that is an extremely rare quality in this day and age."

Per Go

"Mile high is one of best ambulance company I have ever used thanks guys ?"

"The ride was comfortable, on time, safe, and Calley D. was friendly 🙂"

"Just a note to let you know that my daughter works at St. Paul Care Center as a diet tec, and she has wonderful things to say about your crews that transport patients to and from her facility. She has told me that they "are the best" and treat the patients so well. I just thought you might like to know.  I am at Porter and have talked to a number of your EMTs and paramedics, they are very personable and professional; so I agree with her! Thank you!"

Centura Health